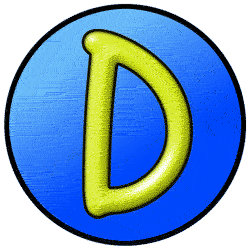 1-4a Datestat 1.1 (Freeware)
displays the date difference (age) in various ways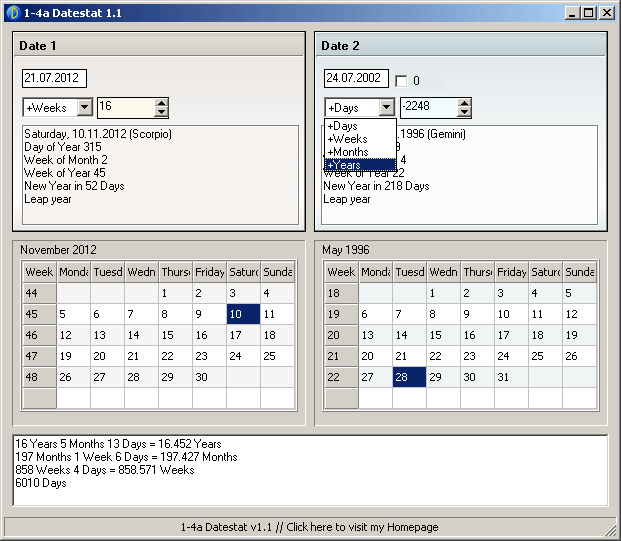 1-4a DateStat shows the difference between two dates.
You type in the dates (even before Christ, or really large years) and it shows the difference (=age) in different ways. See the screen capture above.

Check how old you are
Check how much older your father is
Check how old you will be in 1000 weeks
Check what day of week you've been born
Check the day number of year
....

You can add dates/weeks/months/years to a certain date to see what date it will be.
No installation needed. Just start it and calculate the age. 1-4a DateStat doesn't write anything to the hard disk.


Disclaimer:
I am not responsible for whatever happens to your hardware or software or your brain if you download or use this program.
Link to me with following icons:


For bright backgrounds
32x32
(0.8 K)


For dark backgrounds
32x32
(0.8 K)